our company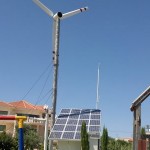 Founded with the visionof always being a part of the future.
AYAVA has built an international trade network allowing it to provide advanced, timely and immediate solutions to our customers no matter in which part of the world they are located.
With an extensive international experience in North America, Europe, and the Middle East markets, and through great concentration on the quality of products and services we provide, we ensure our client's satisfaction at all times, and mainly as an after sales service provider.
This is all possible thanks to entrepreneur management, keen approach, old fashioned customer relationship aimed to maintain trust and ongoing support of our international partners who lead in their fields of specialty.
Why Choose Us
Our management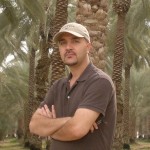 Moayyad HamadExecutive Manager
Fierce leadership practices, new business ventures, and new market developments are just a few of this entrepreneur's proven skills.
Mr. Hamad was the first to enter the Palestinian renewable energy market as a private sector investor and lobbyist since 2002 and had become the main reference to anyone planning to invest or enter this sector in Palestine.
Authentic, honest, skillful professional, combining both management and engineering backgrounds allowing for a great problem solving and market adaptability even in rough markets and troubled economic times.
Advancing in harsh political circumstances and business development in harsh financial and economic times are standard features Moayyad Hamad has thanks to 12 years of international work experience in both the United States and abroad (namely: the Middle East).
Mr. Hamad was able to target untapped opportunities and build profitable business operations in renewable energy markets, agricultural sector, and IT market.